Complete Bathroom Remodeling and Kitchen Renovation
Reliable and Professional Home Renovations
Esox Custom Tiling is a reliable and professional company that has been doing kitchen and bathroom remodeling in and around the Madison area for almost a decade. We have the personnel and the expertise to renovate or remodel most tiled areas. Our partnerships with top-of-the-line suppliers gives us the latest knowledge of the best materials available for your home too. Our team includes not only tile installation specialists but also plumbers, electricians and builders, so we have the skillset needed to fulfill your renovation or remodeling project.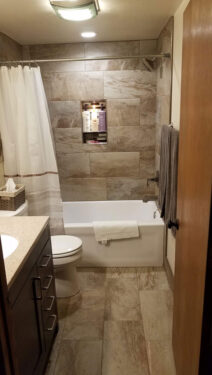 Home Renovation Stories: Before & After
Owner, Rhothmen Erickson works directly with customers like you. That type of hands-on involvement from the top ensures success. He's able to see the big picture and can guide you to the best outcome. Together with his team, they are able to start from scratch or repair a DIY or contractor job gone wrong.
Fixing Past Renovation Mistakes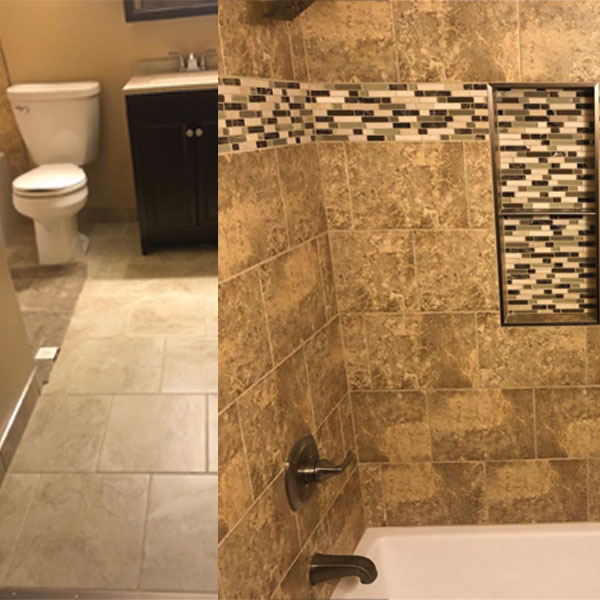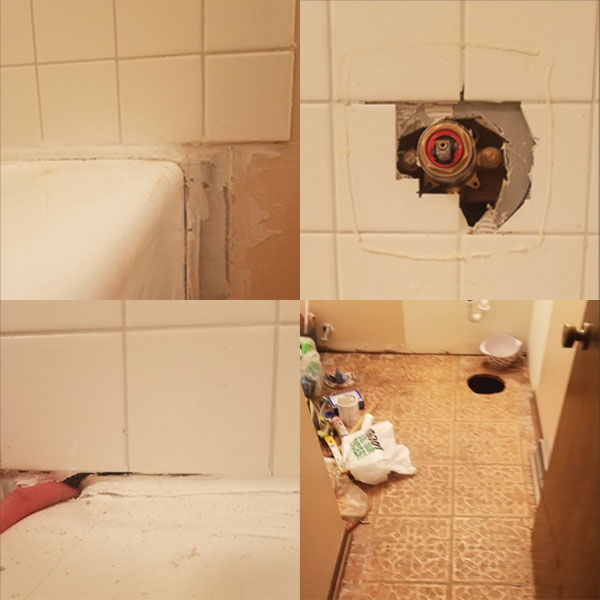 Sometimes it all starts with a simple email asking for help. Not long ago, the Esox offices received an email from a couple looking to get their bathroom floor tiled. After setting up a time to meet, they told him that someone had already tiled their shower, so they only needed the floor done. At first glance, it seemed simple enough but after looking at the work, it was apparent that some steps had been missed. Uneven tile with a poor fit as well as excessive grout were just some of the telltale signs, the customers were victims of an amateur. After showing them pictures of an Esox completed shower and describing the benefits of how a professional job would benefit them, they decided they wanted to start over. The renovation required removing everything from the bathroom down to the floor joist, even the plumbing was moved to accommodate a larger tub. Of course, the walls and floor were re-tiled to professional standards. Upon completion, the bathroom was level, waterproofed, and a stunning addition to their home.
From Broken to Brilliant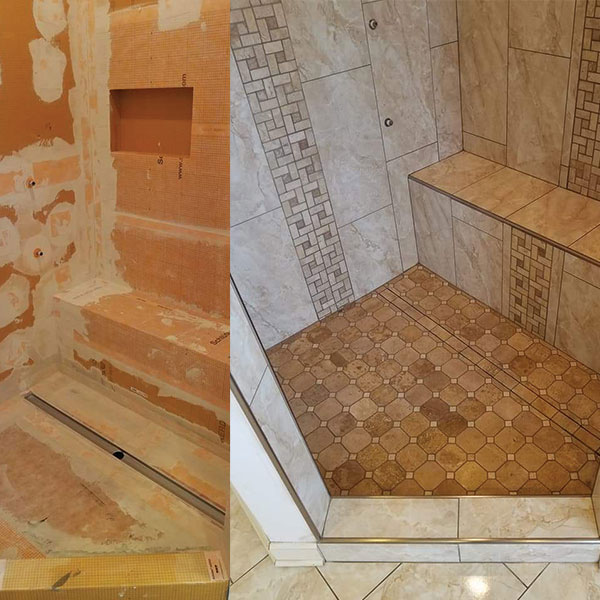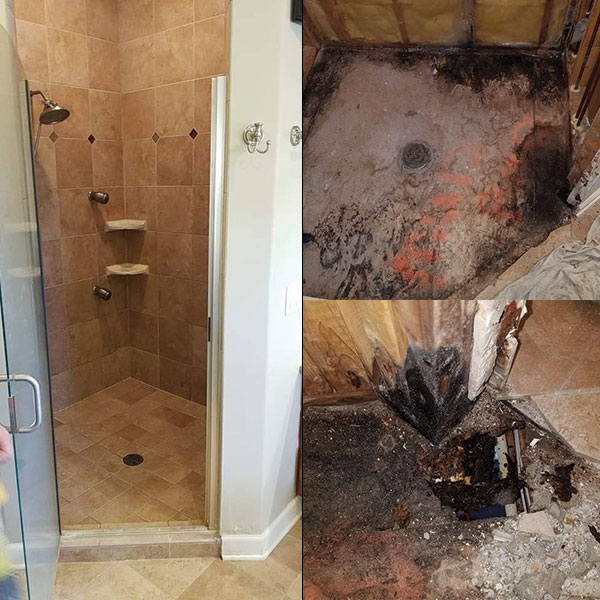 A leaking shower may seem like a minor fix, but water damage can quickly turn any job into something significant. One such example of this is a recent call out for what the homeowner thought was "just" a leaky shower. After a thorough inspection of the area, though, severe water damage was discovered on the ceiling below the shower. The homeowners agreed that the old shower had to be totally removed to repair all the rot that had formed behind it. Once they had cleared away all of the old building materials, the Esox team could see the significant amount of mold that had developed on the subfloor, and in some areas, the wood was so rotten they could see into the basement. The wet insulation and all of the rotten subfloors, including the wooden studs that were affected were replaced. The shower was completely rebuilt using the Esox recommended Schluter waterproofing system. The homeowner was then able to choose tiles that suited their home and tastes. The result was not only a dry shower but a gorgeous bathroom.
How It's Done – Bathroom Remodeling and Kitchen Renovations
We know that coordinating all the necessary contractors required for a renovation can be daunting, and that's why we have a team that can do it all for you. We offer competency in every part of a home renovation. We will integrate all of the experts needed into the plan that you have in mind while working closely with you to make sure your expectations are met. We take pride in our work and our reputation. From the tear out to the final fittings, we guarantee every detail. Esox Custom Tiling installs bathrooms that are not only functional but will be a point of pride for you and your home.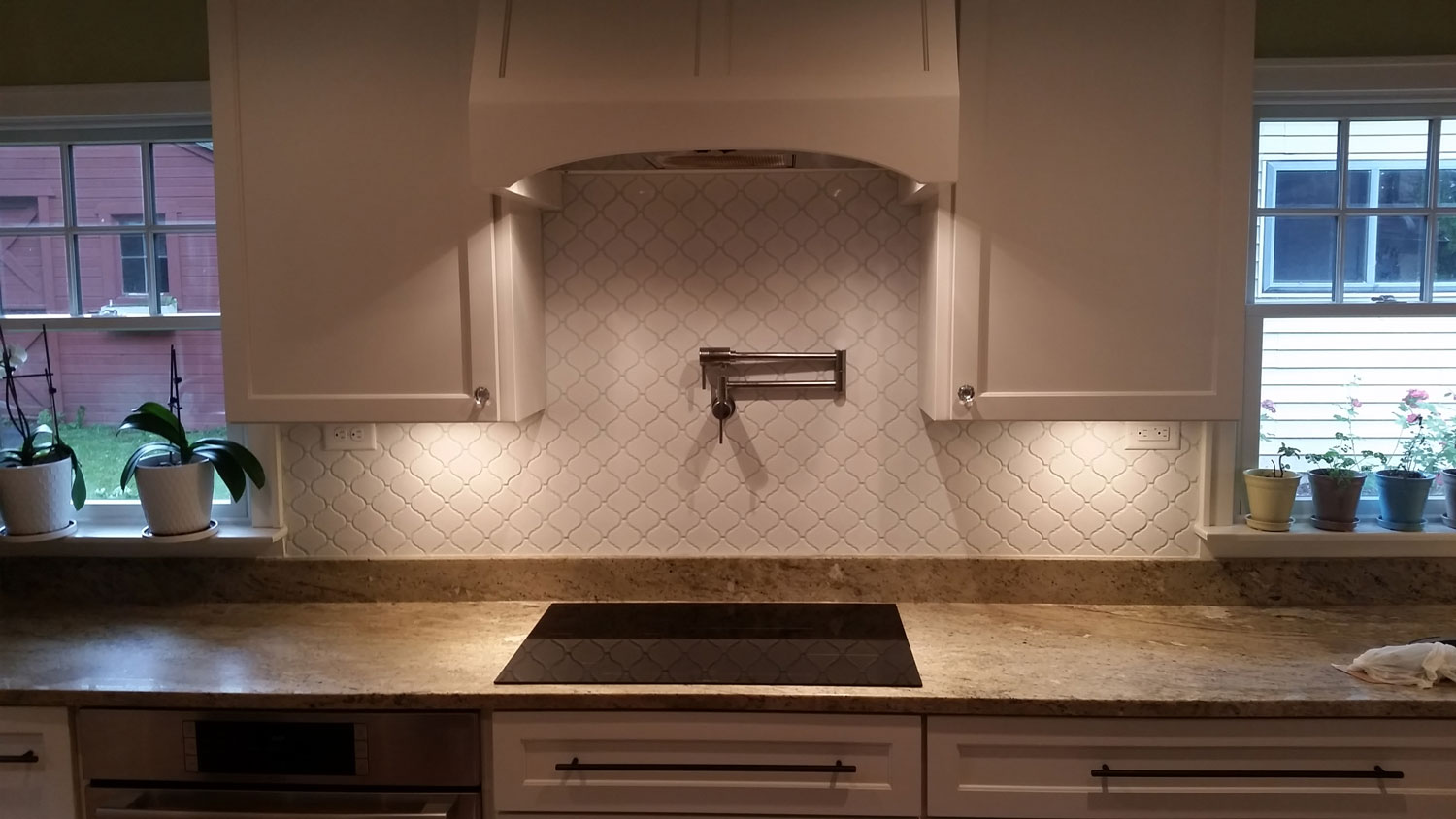 You can relax knowing that you are getting professional work for an agreed-upon price in an agreed upon time frame. For more information about how Esox Custom Tiling can make renovating or repair easy, contact us for an obligation free quote.